Do you have any questions?
Specialized vehicle bodies
Technical workshops, load boxes, tippers, cranes,
mobile platforms as well as brigade buildings and axle buses for transporting people.
Sales of specialized vehicles, construction machinery and vehicle chassis for development.
A COMPANY WITH EXPERIENCE
A COMPANY WITH EXPERIENCE
cooperation with us
We provide services to the following sectors: power engineering, mining, fire-fighting, transport and the Armed Forces of the Republic of Poland, in the field of design, production, upgrade, sale, repair of trucks, buses, specialized vehicle bodies, and engineering equipment. It is the military sector that is the priority direction of our company's development.
TRUSTWORTHY
Opinions and recommendations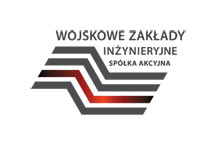 "The contractor is characterized by high quality of services provided within a specified period and at a competitive price. We recommend the company "Star San Duo" in Starachowice as a solid and trustworthy partner"
"We highly value the contractor's commitment and the speed of order fulfillment and we recommend the "STAR-SAN-DUO" company to all future contracting parties who are looking for an experienced contractor who will guarantee high-quality and timely deliveries"
"Agreements were performed on time and with due diligence"
"The works covered by the contracts were performed duly and on time in accordance with the technical documentation in force, which was confirmed by the military technical acceptance by the park user, ie Military Unit No. 1523 Inowrocław and the Regional Military Representation in Stalowa Wola.

For our part, we can recommend the company P.P.H.U. STAR SAN DUO as a credible and reliable partner in the field of renovation of Military Engineering Equipment"