FASSI SERVICE
We are an authorized service of FASSI
Comprehensive diagnostics, maintenance, service, overhauls and repairs
Our company is an authorized Fassi service center.
We comprehensively deal with diagnostics, maintenance, service, renovation and repair of hydraulic lifting and hook lifting devices from the renowned Fassi brand, which is becoming more and more popular in our country.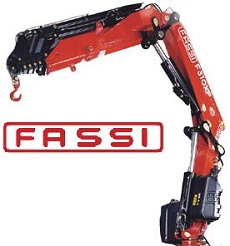 What distinguishes us is the fact that we have many years of experience and UDT qualifications to repair jacks, mobile platforms, cranes (UD-10-95-N / 1-13) and modernization (UD-10-95-P / 1-13) ), which translates into the high quality of our services.
We are not afraid of the challenges posed by Fassi equipment – on the contrary – we constantly strive for perfection, providing professional crane service to our customers!
In our company, we only employ qualified personnel who approach each task related to diagnostics and servicing of HDS equipment with passion and commitment.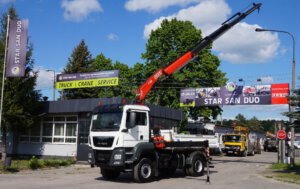 We treat each customer with the same care and attention, regardless of whether it is a repair of a Fassi machine for an individual customer or on behalf of a large company.
Our repairs are always timely. We are very flexible – we take into account all the guidelines of our clients. What's more, we provide professional advice and are happy to help, sharing our experience.
As part of our services, we deal with all Fassi HDS cranes.
You can also give us cranes and reloading cranes.
What makes us stand out?
We are distinguished from the group of heavy machinery and crane services by professional and friendly service.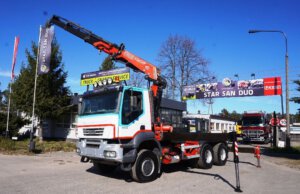 You can write to us by e-mail with any questions or doubts – we will respond to all correspondence in the shortest possible time. As part of the cooperation, we can undertake both routine diagnostics and minor repairs or elimination of major faults related to Fassi cranes and devices.
We encourage you to contact us and get to know our offer better! We will be happy to answer any questions you may have, we will set the initial terms of cooperation!