REFURBISHMENT OF A STAR 266 TRUCK
We upgraded a Star 266 truck, proven and reliable in difficult off-road conditions
In 2010, in order to meet the expectations of our customers, we upgraded a Star 266 truck, proven and reliable in difficult off-road conditions, by equipping it with, among other things, a new drive unit and a modern driver's cab.
Our offer is attractive primarily thanks to the high technical and functional value of our vehicles, achieved as a result of application of innovative solutions, while ensuring favorable commercial conditions.
An additional advantage is our highly qualified designers, engineers, and mechanics. We focus on continuous development and upgrade of our products.
THREE TYPES OF DRIVER'S CAB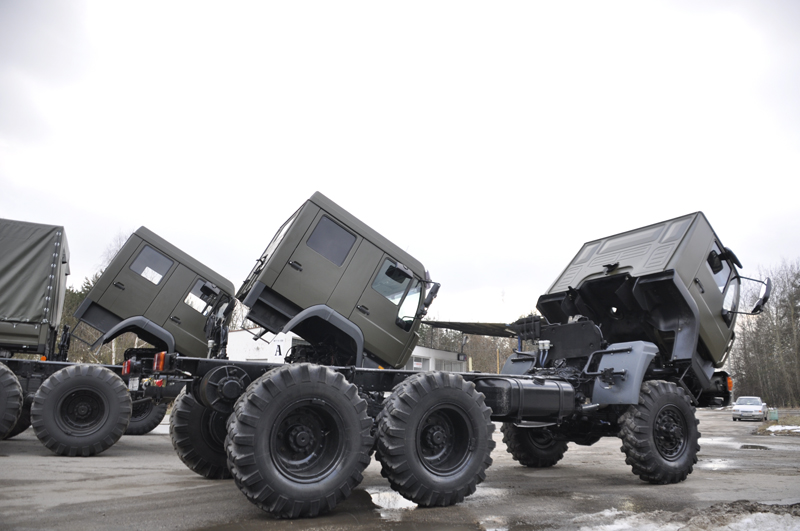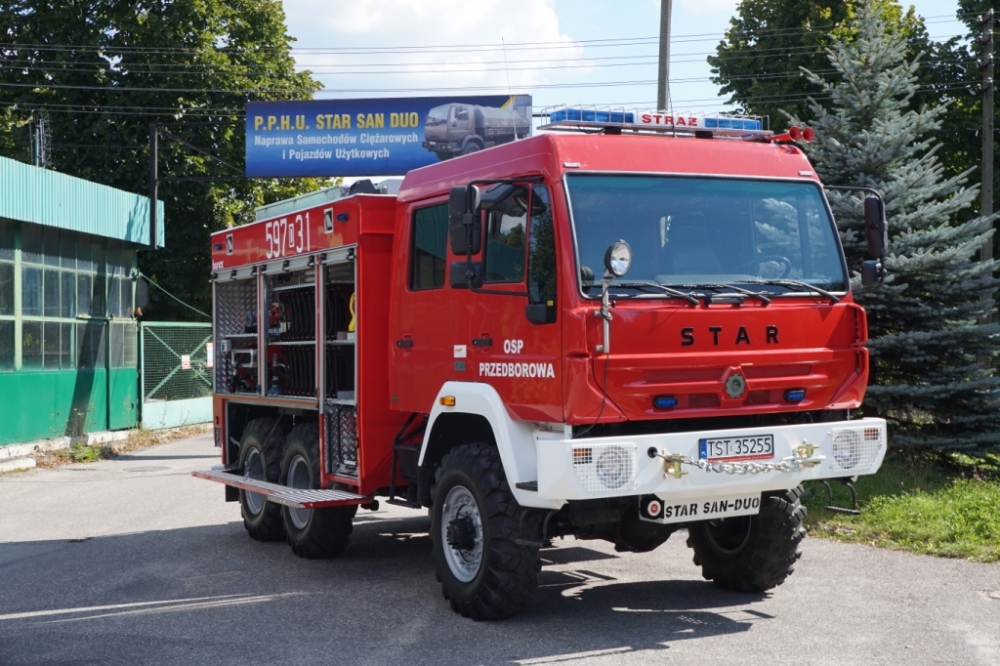 WE OFFER UPGRADED STAR 266 CARS IN THE FOLLOWING VERSIONS:
FOR THE POWER ENGINEERING INDUSTRY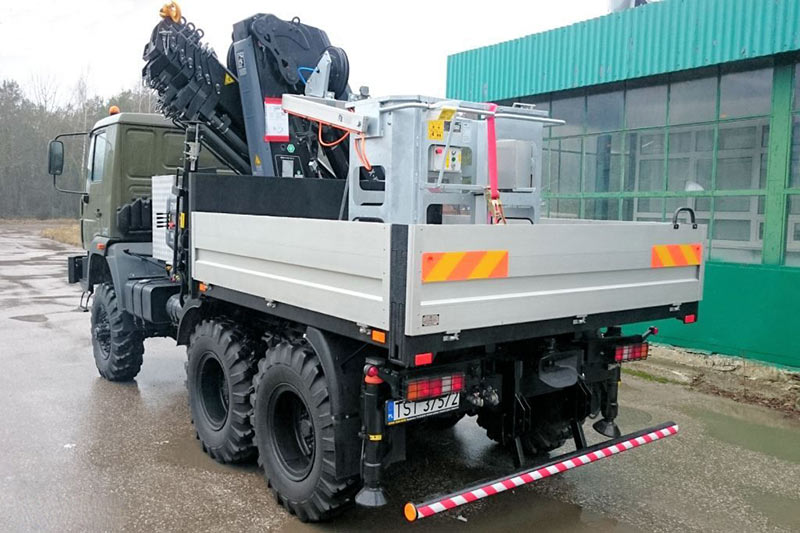 STAR 266 MS HIAB 192 with an aerial work platform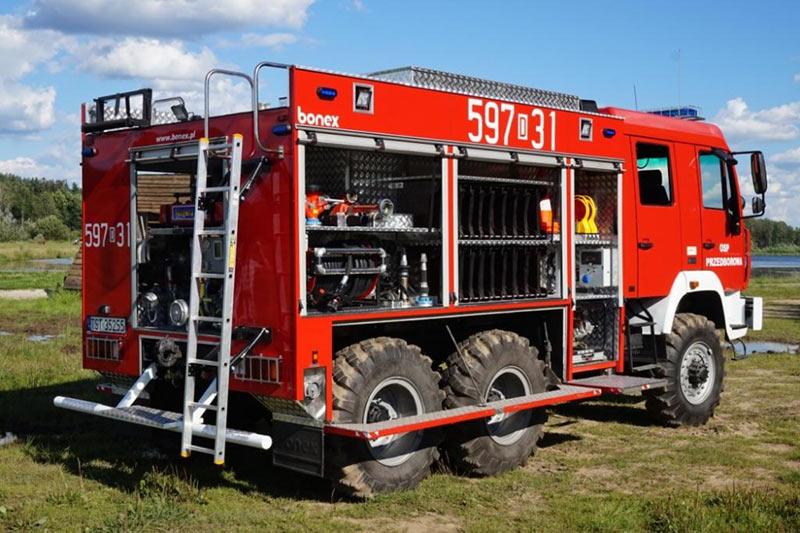 STAR 266 MS medium sized for firefighters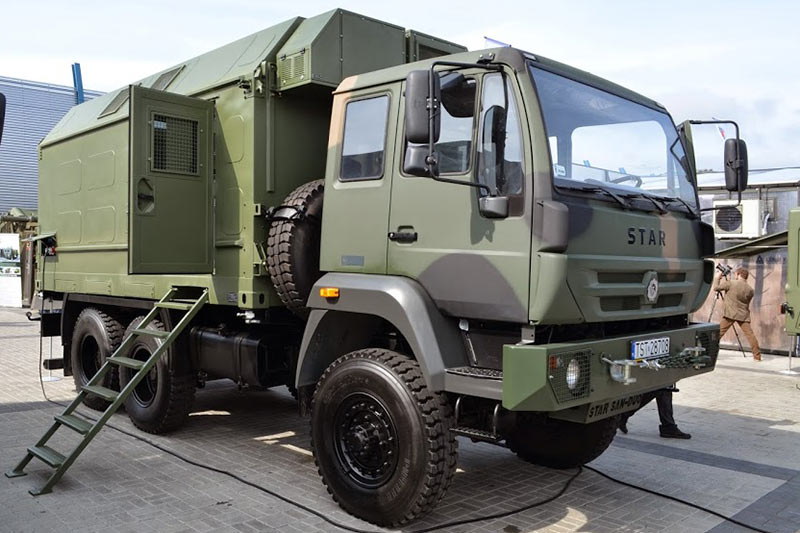 STAR 266 MS workshop Sarna
FOR THE MINING AND GAS INDUSTRY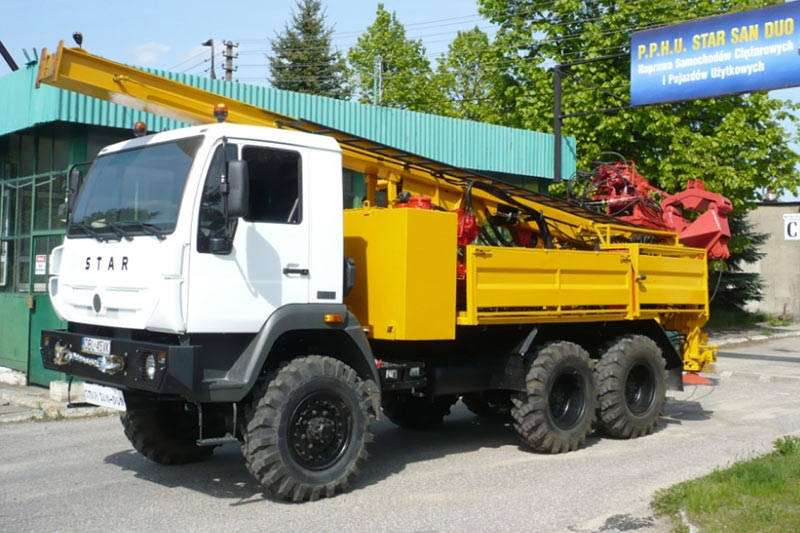 Do you have any questions?
WE ARE HAPPY TO PRESENT ONE OF OUR PRODUCTS:
ADAPTATION AND UPGRADE OF A STAR TRUCK FOR THE POWER ENGINEERING INDUSTRY
The Multi-Task Power Emergency Vehicle STAR 266 M is based on the chassis of the upgraded STAR 266 off-road vehicle with a 6×6 drive and the new HIAB 192 X-HIPRO E-6 CE crane equipped with an aerial platform
and a drilling rig. All units of the vehicle have undergone a major repair covered by a warranty for up to 2 years (with the possibility of installing a brand new cab and engine).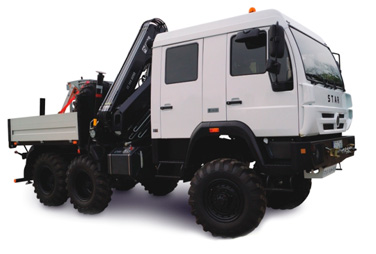 FUNCTIONS OF THE MULTI-TASK POWER EMERGENCY VEHICLE:
A crew truck able to carry a 7-person crew.

A crane with the crane reach/lifting capacity of 17.4 m/650 kg.

A 2-person aerial platform with the working range of up to 21 m.

A 600 mm diameter drilling rig with the drilling depth of up to 3 m.

Transport of utility poles and other cargo.
TECHNICAL SPECIFICATION
[3d-flip-book id="3086″ ][/3d-flip-book]