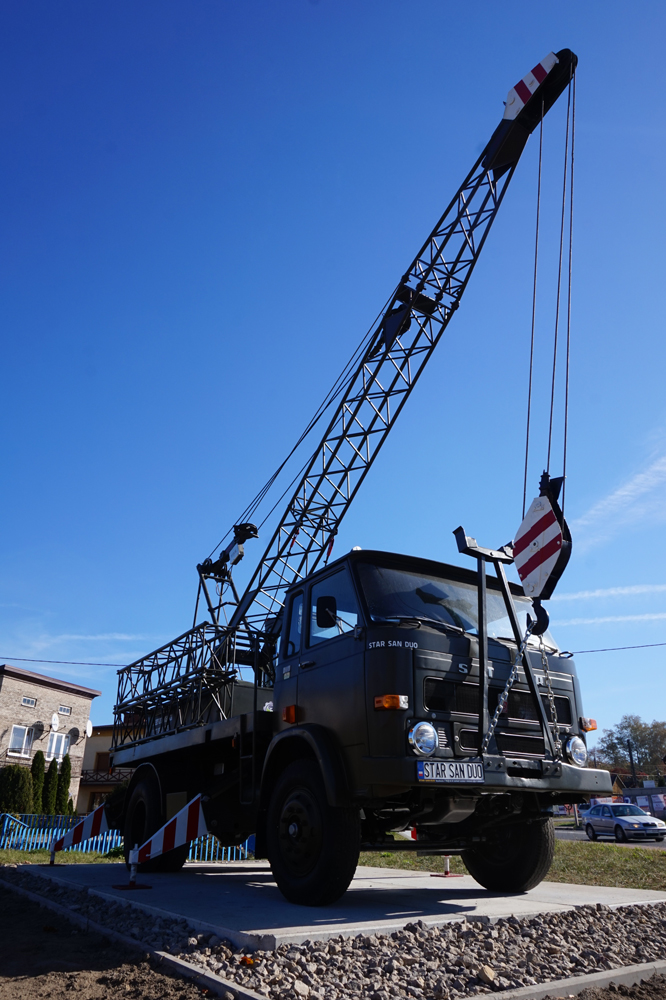 At the beginning of October, work on one of the two STAR vehicles purchased and repaired by our company, was completed.
A thirty years old Start 28 Crane truck, comprehensively renovated by our company, was placed at the Cardinal Stefan Wyszyński Street in Starachowice. The truck is one of the 5 landmarks welcoming people to our city, which jointly form the "Star Path."
It took us over 700 hours to refresh the vehicle. The vehicle gained some new elements and was painted and renovated. All these things were done to achieve an aesthetically appealing effect for the residents of our city and to draw the attention of all visitors, who certainly will not pass by our STAR with indifference.
Join the group of satisfied Volunteer Fire Brigades Another vehicle from STARSANDUO on the STAR Trail